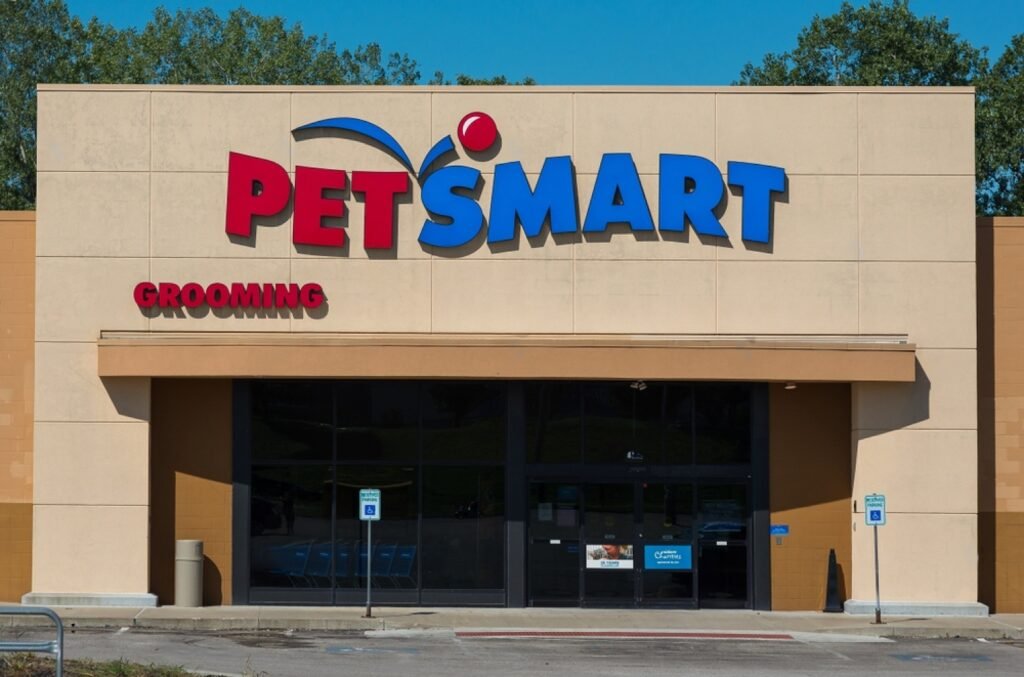 Dog grooming is an important part of responsible pet ownership. Grooming your dog not only keeps them looking their best, but it also helps to maintain their overall health and well-being. That's why Petsmart offers a wide range of professional and DIY grooming services to fit your needs and budget.
Whether you're looking for a full groom or just a nail trim, Petsmart's expert groomers can help your pup look and feel their best. They offer services such as bathing, haircuts, nail clippings, and more. In addition, their in-store stylists are always available to give you helpful tips and advice to keep your pup looking great.
Petsmart also offers a variety of DIY services to help you maintain your pup's grooming between visits. Whether you're brushing, bathing, trimming nails, or giving your pet a little makeover, Petsmart has all the supplies and tools you need to get the job done.
Finally, Petsmart also offers complete dog grooming packages to help keep your pup looking its best at all times. These packages come with a variety of services, such as shampoo, haircuts, nail trims, ear cleaning, and more.
Everything You Need To Know About Dog Grooming at Petsmart
Dog grooming at Petsmart is a convenient way to give your pup the grooming they need! Petsmart offers a variety of services designed to keep your pet looking and feeling their best. From baths and haircuts to nail trims and ear cleaning, Petsmart Groomers will have your pet feeling great in no time! Here are some of the important details you should know when considering dog grooming at Petsmart:
All Petsmart Groomers are certified/trained and meet the same industry safety standards
Dogs will receive a shampoo and conditioner treatment
Haircuts are available in a variety of styles or your groomer can give you recommendations
Nails will be cut and filed and ears cleaned and plucked, if necessary
Medicated shampoos, conditioners, and flea and tick treatments are also available
After each grooming service, your pup will be brushed out and dried
In addition to grooming services, Petsmart also offers a variety of dental care options and even spa treatments for pampered pooches.
Requirements for Dog Grooming at Petsmart
Vaccination: Dog owners must provide proof of current vaccination records, typically within the previous year, for rabies, distemper, adenovirus, parainfluenza, and Bordetella, also known as kennel cough.
Flea/Tick Protection: Any dog coming in for grooming should be treated with the appropriate flea/tick protection before the appointment.
Cleanliness: To help protect against the spread of disease, pet owners should make sure their dog is groomed regularly and that all necessary grooming supplies are kept up to date.
Physical Health: Dogs must be healthy and in good physical condition in order to be groomed safely. Pet owners should take their pets to the veterinarian before the grooming appointment to get the all-clear.
Check-In Time: Dogs should be checked in at least 30 minutes before their grooming appointment in order for the groomer to adequately prepare.
Additional Supplies: Depending on the services being provided, pet owners may be asked to bring additional items such as combs, brushes, shampoos, or flea/tick treatments.
Petsmart Dog Grooming Menu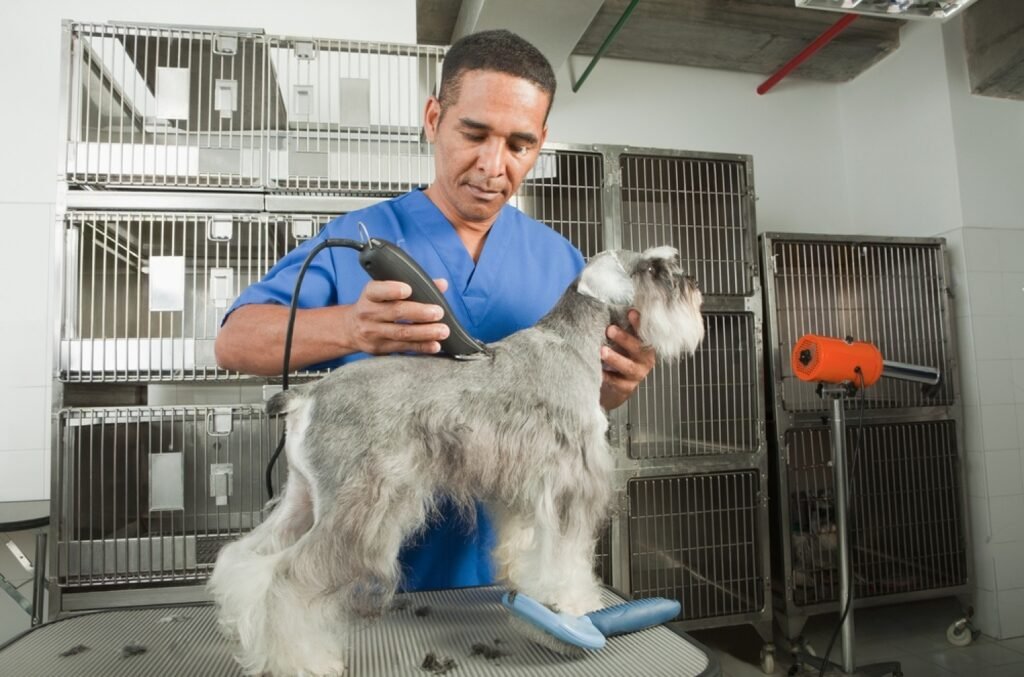 The Petsmart Dog Grooming Menu consists of a wide range of services that aim to make the grooming experience at Petsmart both safe and enjoyable for you and your pet.
Bathing and Brushing: This includes bathing your pet with a top-quality shampoo and conditioner, brushing or combing the fur, and trimming the nails. It is important to choose the right shampoo and conditioner for your pet's coat type.
Styling: This includes brushing, clipping, trimming, and styling your pet's coat. Petsmart offers a variety of styles and methods to suit all coats.
Deshedding Treatment: This involves using a specially designed de-shedding tool to reduce the amount of shed hair on your pet's coat.
Oral Care: This includes teeth brushing and the use of oral health products that help clean and protect your pet's teeth.
Pawdicure: This is the process of cleaning and trimming your pet's nails and paws.
Flea and Tick Control: Petsmart offers a range of flea and ticks preventive products, such as sprays, shampoos, and topical treatments.
Specialty Services: These include ear cleaning, deodorizing, teeth whitening, eye and anal sac cleaning, de-matting, and the use of special products to help treat skin and coat conditions.
This menu of grooming services is designed to help you and your pet look their best while providing the utmost care and safety.
Step-by-Step Guide To Book Dog Grooming at Petsmart
Visit the Petsmart website and search for the nearest store that offers dog grooming. Call the store to find out more about their grooming services. Ask about scheduling an appointment, grooming fees, and any dog health requirements before booking the appointment.
When speaking with the grooming specialist, give details about your dog's breed, size, age, and general health. Ask about additional services such as nail trimming or flea treatment, and whether the groomer offers these services.
Once you have decided on the services you need, book an appointment. Provide all requested information including the dates, type of service, and other details such as the name of your dog.
When you arrive for the appointment, bring all paperwork to the appointment and provide a leash and collar for the groomer.
Follow the instructions given by the groomer during the appointment such as speaking with your dog in a calming voice.
Pick up your dog after the grooming session is complete. Ask the groomer for guidance on how to care for the newly groomed dog at home.
Average Price for Dog Grooming at Petsmart
The average price for dog grooming at Petsmart is around $50. This price includes a bath, brushing, blow dry, trim of the nails, ears, and face, and sanitary trim. It may also include an anal gland expression. Additional fees may be added for de-matting, anal gland expression, and flea or tick treatment. Prices may vary based on the services requested as well as the size and breed of the pet. Petsmart also offers packages for additional services such as full-body hair trimmings, extra conditioning treatments, and more.
How Does Dog Grooming at Petsmart Work?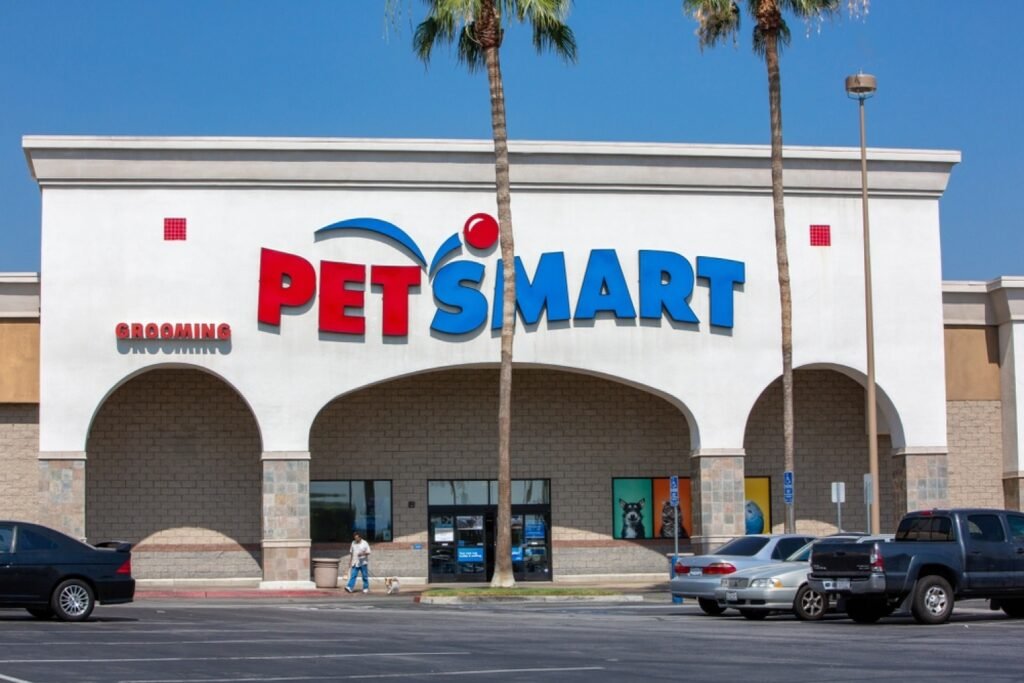 When you take your dog to Petsmart for grooming, they provide your four-legged companion with professional care and services such as bathing, brushing, nail clipping, and haircuts.
First, you'll need to make an appointment. Petsmart typically offers several options for a variety of grooming needs. This includes full grooming, bath & blow drying, as well as shaving services. Depending on the package you choose, the groomer may be able to accommodate additional requests. During the appointment, you will be given a detailed description of the services that the groomer will be providing.
When it's time for your appointment, your dog will be taken in by the groomer and placed in a private area where it will be bathed and cleaned. This is an important first step as it inspects for any fleas or ticks, as well as any potential skin irritations. From here, your furry friend is towel-dried and brushed out. Some breeds may require shaving. All tangles and mats are removed with a special brushing technique.
The next step is providing a haircut. Experienced groomers know the cut appropriate for your specific breed and the safety needs that need to be observed. Here, all fur will be trimmed to the desired length, trimmed around the eyes, ears, and paws. If requested, the groomer will also color-trim certain areas.
After the haircut is complete, the groomer will then clip your pup's nails and express any anal glands. Most Petsmart locations offer a variety of bathing products that the groomer can apply as requested. Flea and tick treatments are also available, should your pup need one.
Finally, the groomer will issue a report card that details all the services that were done as well as any past appointments. This will help you keep track of when the last grooming session was and can be used as a reference if any future issue arises.
Afterward, you and your pup can take home a freshly groomed dog and enjoy a stress-free day!
What to Expect After Dog Grooming at Petsmart
Once your pup has been groomed at Petsmart, you should expect them to look and smell great! After their grooming session, their coat will likely be silky and shiny. They may also have a "spring in their step", feeling much more relaxed and content.
The groomer should also perform a basic nail trim and ear cleaning (if needed). Petsmart groomers are also trained to help you find skin issues, such as hotspots, dandruff, or other minor ailments. If any of these are found, they can recommend products to help.
Petsmart groomers will also go through the coat and do a complete de-shedding if you request it. This will help to reduce the fur shed by your pet and keep your home clean.
Finally, you can expect your pup to be a bit tired after their grooming since it's an activity-filled day! The groomer will likely have spent around an hour to an hour and a half on your pup, so it's natural for them to be a bit worn out for the rest of the day.
Knowing When To Groom Your Dog at Petsmart
Knowing the right time to groom your dog will help ensure your pet stays healthy and well-groomed. Grooming frequency will vary based on the breed of your dog and the type of coat they have. Dogs with short, smooth coats may not require as much grooming as those with long, thick coats. In any case, regularly brushing their coat will help detangle knots and spread the natural oils throughout the fur to keep it healthy-looking and increase sheen.
Here are four signs that it's time to schedule your dog's next grooming appointment:
Matting and Tangles: Even if your dog has a short coat, it can still mat and tangle if not properly groomed and brushed on a regular basis. If you're starting to notice that your dog's coat is becoming matted and tangled, it's best to make an appointment for a professional grooming and styling session to get them back to a healthy appearance.
Bleeding: If you notice that your dog's coat is becoming so matted that it is pulling its skin and causing bleeding, it's time to get help from a professional grooming service.
Skin & Fur Changes: If you're noticing any changes in your pet's fur or skin, such as dry patches, raised bumps, or bald spots, it's best to get a professional's opinion. A good groomer will be able to help diagnose any issues and recommend the best way to manage your pet's skin and fur.
Bad Odor: If your pet's coat has a bad odor, it may have developed seborrhea, which can be caused by a variety of things including poor diet, allergies, or thyroid problems. In any case, the best way to treat it is to get professional help from a groomer or veterinarian.
If you're ever in doubt about when to schedule a grooming appointment, it's best to err on the side of caution and make an appointment as soon as possible. Taking proper care of your dog's coat will help them stay healthy and look their best.
Pros and Cons of Dog Grooming at Petsmart
Pros:
Convenient Location: Petsmart stores are located in convenient locations throughout the country so most pet owners have access to a variety of grooming services for their pets.
Experienced and Trained Groomers: Petsmart groomers are highly trained and experienced in all aspects of grooming and pet care.
Affordable and Flexible Pricing Options: Petsmart grooming prices are typically competitive and can be tailored to fit a wide variety of budgets.
Selection of Grooming Products: Petsmart carries a wide selection of grooming products that are designed to meet the needs of all pets.
Stress-Free Environment: Petsmart provides a stress-free environment for pampering and grooming your pet.
Cons:
Long Wait Times: Petsmart grooming services often have long wait times, which can be a source of frustration for some pet owners.
Limited Appointment Availability: Petsmart grooming services are often booked in advance requiring pet owners to plan ahead.
 Not Suitable for Sick Pets: Petsmart grooming services are not suitable for pets that are sick or have special needs.
Risk of Injury: Groomers at Petsmart are not veterinary technicians and may not have the experience necessary to handle difficult grooming situations.
Reviews for Dog Grooming at Petsmart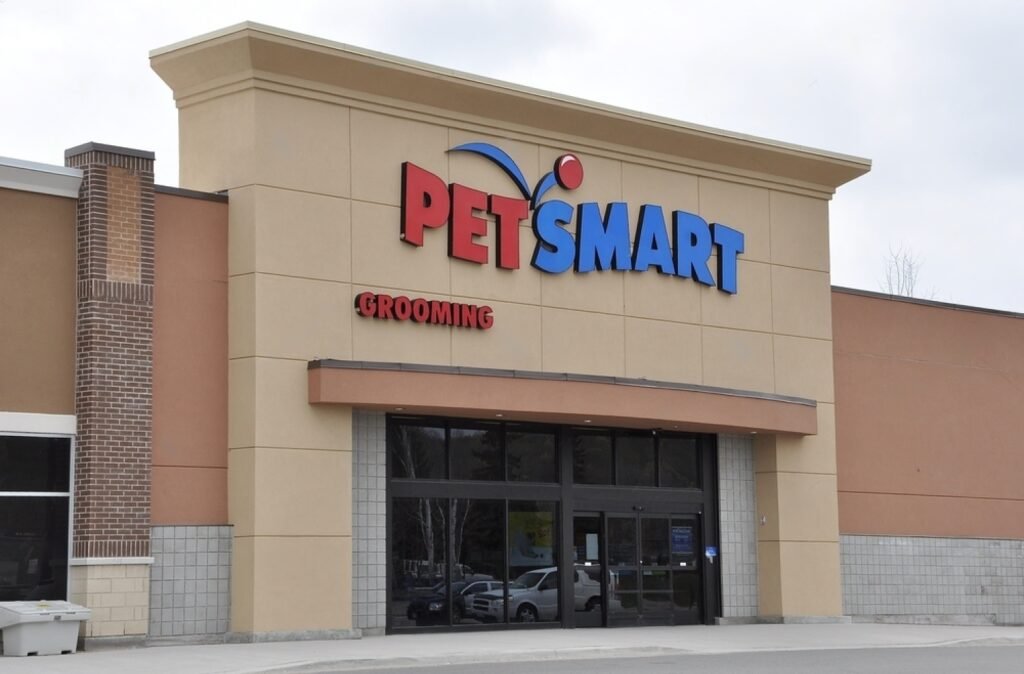 The vast majority of reviews for dog grooming at Petsmart are favorable. Customers state that their dogs were groomed to a high standard of quality, and many mention their delight at how nice their dogs looked after the grooming session. They also rated the staff highly, noting that the groomers were professional, friendly, and gentle, and noted that the conversations with the groomers were pleasant. Additionally, there were numerous comments about the reasonable pricing and general cleanliness of the salon. On the downside, some customers complained about long wait times, as well as a lack of flexibility when it comes to scheduling appointments.
FAQ
Q. Is dog grooming easy to learn?
A. Dog grooming is relatively easy to learn, with the proper tools and plenty of practice, most people can learn the basics of grooming their own dogs or other people's pets in a short amount of time. Depending on the level of care an individual desires for their dog, more in-depth techniques may require additional learning and practice.
Q. What to know about dog grooming
A. Dog grooming involves cutting, trimming, and styling the fur of a dog to promote its overall health and general well-being. Typically performed by a groomer, dog grooming can include nail clipping, bathing, brushing, ear cleaning, and other practices meant to keep the dog healthy, comfortable, and looking its best. While some groomers may offer specialized services such as de-matting, others may offer general grooming that cleans the fur, massages the body, and ensures the dog's coat, nails, and teeth are properly maintained.
Conclusion
Dog grooming at Petsmart is the ideal way to keep your pup looking, smelling, and feeling fresh. It's a great way to keep their grooming needs in line, and it's also a great way to socialize your pup and ensure they stay healthy. Depending on the service, prices may vary, so make sure to check the rates before making any decisions. With a wide variety of options, there are plenty of options to keep your pooch looking and feeling their best.